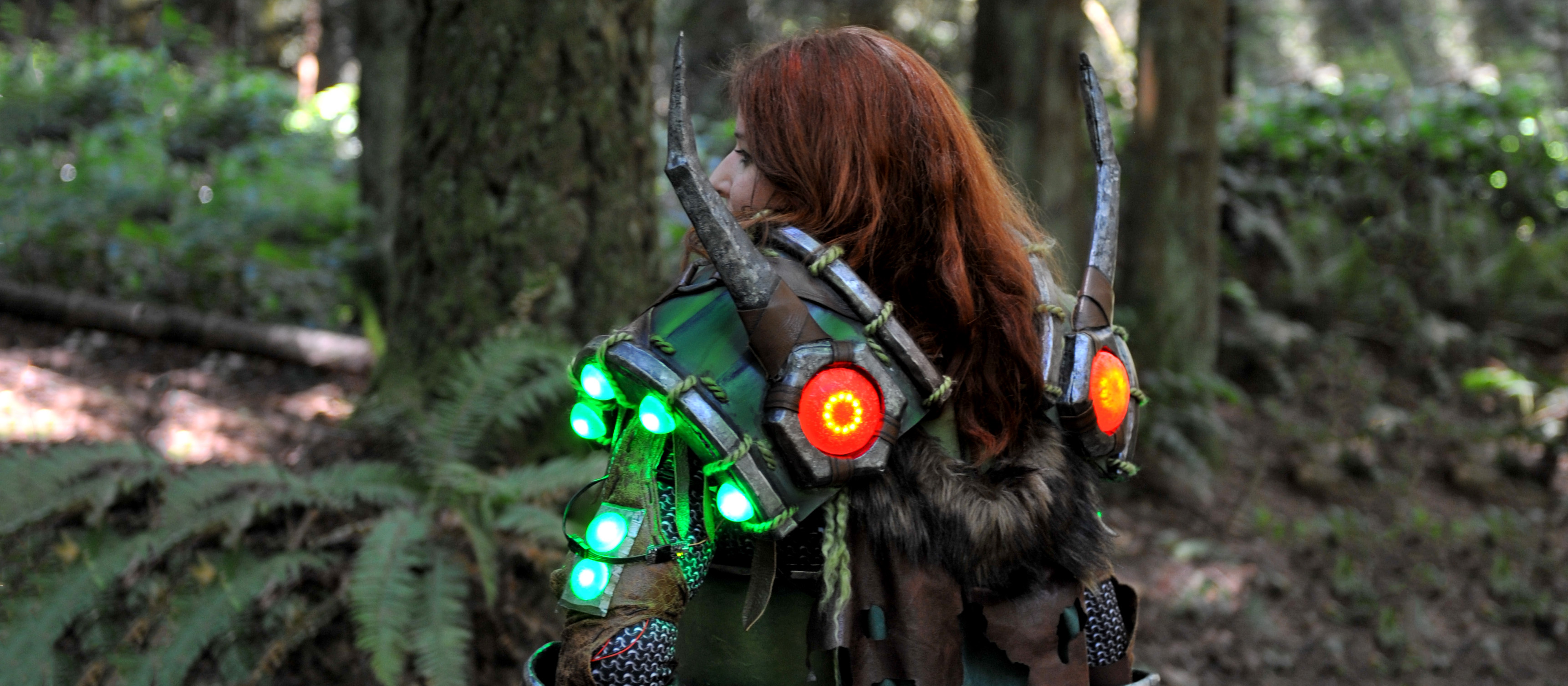 Cosplay Electronics 101: Simple Switched Circuits
Simple switched circuits are great for adding a few LEDs to your costumes. I use them for areas with fewer than 5 LEDs in a chain and who aren't arduino controlled. Configurations like this work well for arms and legs, and places where you can't run wires to a main harness.
A Soldering Iron & Solder
A pair of Wire Strippers and Scissors/Dykes
Your LEDs
2-Pin JST wire (or you can use regular wire, but this is easier)
A resistor of the correct size for your circuit & LED (I used 27 ±5% Ω)
(Optional) Heatshrink tubing & Electrical Tape
(Optional) Helping Hands
Check for shorts, and then you can plug in your battery (if you're using the Adafruit switch I am, they need to have a JST connector attached, you can find some awesome options here!) and light your LED up! This method means that you can switch out your LED/gem if you want and reuse the switches for another costume or project.
This method also works with multiple LEDs, you just need to change the resistor size accordingly.