Past Cosplay: Summer 2013
Character: Nightingale from The Elder Scrolls: Skyrim
Description: The Nightingale Trinity, usually called simply the Nightingales, are a trio of highly skilled thieves dedicated to the service of Nocturnal. Members are typically chosen from the higher echelons of the Thieves Guild. Although there is no formal association between the two factions and most guild members are unaware of this arrangement, the Trinity is usually very influential on how the guild operates.
Worn to: GenCon 2013
Summer of 2013 I decided that wanted to recreate my armour using leather, and do a really good job, so I thought I might as well do it in leather since that matched the material in game.
I decieded to repattern the costume and use a body suit as the base as other nightingale cosplayers had done. I took pictures of all the pieces and posted them here so that others could sort of have a pattern to work off of.
6-5-13
Got my leather in the mail (I ordered a side of 8oz tooling leather from Tandy, if you're curious) and started tracing the pattern of the foam stencils I had remade. Cutting them out was a pain, I don't think that my hand has ever hurt more. Note: don't try to use scissors to cut 8oz leather.
7-25-13
I went on a lot of trips that summer to look at colleges, and didn't get a whole lot of work done umtil I was just about to leave for the east coast and Gencon. I did a lot of tooloing (10-15hrs) using a texture stamp the size of a nickel, almost everywhere except the lines on the armor. Unfortunately it didn't show up very well…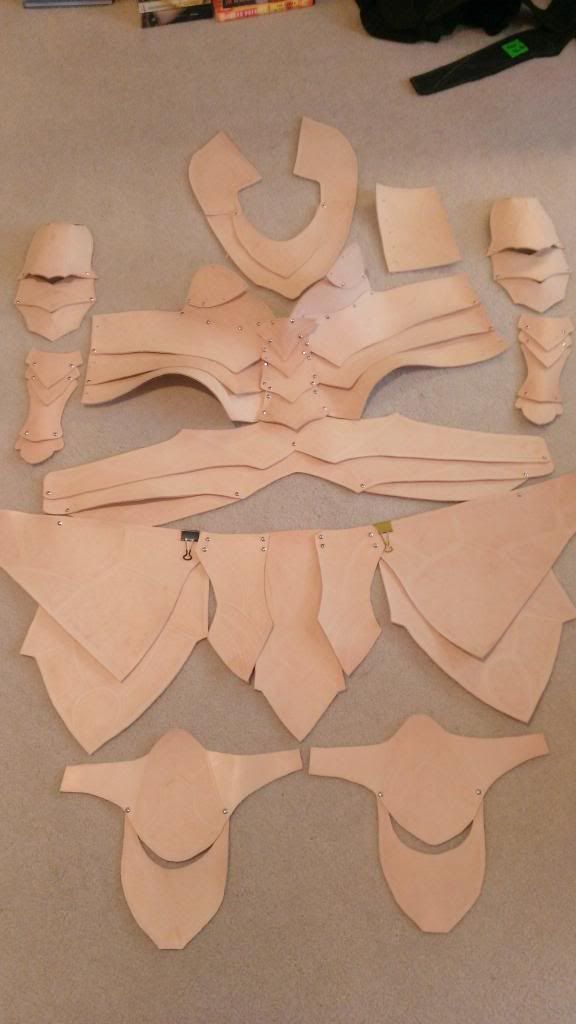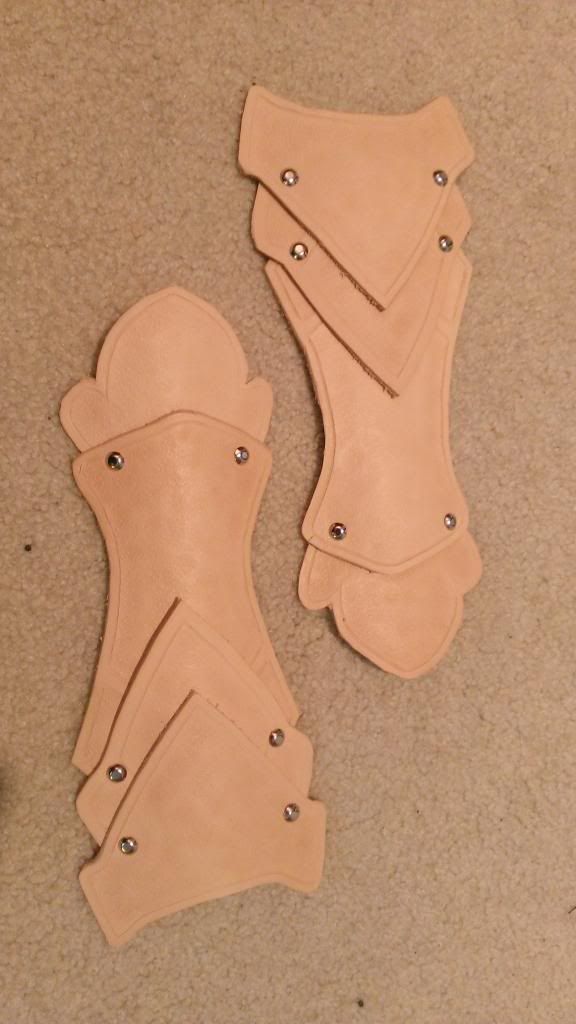 8-3-13
After dying and attaching everything. I just wasn't satisfied, but I was out of time.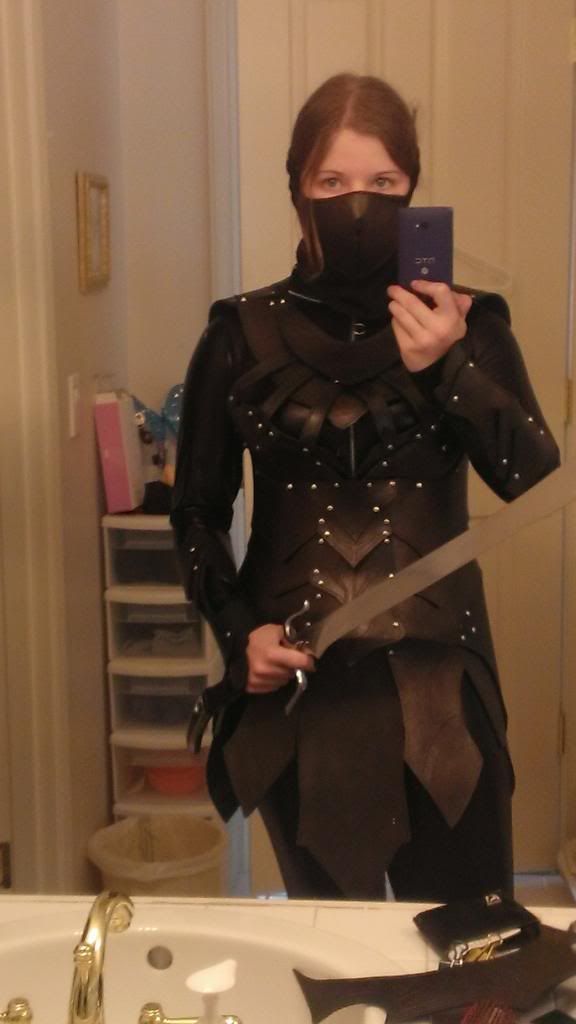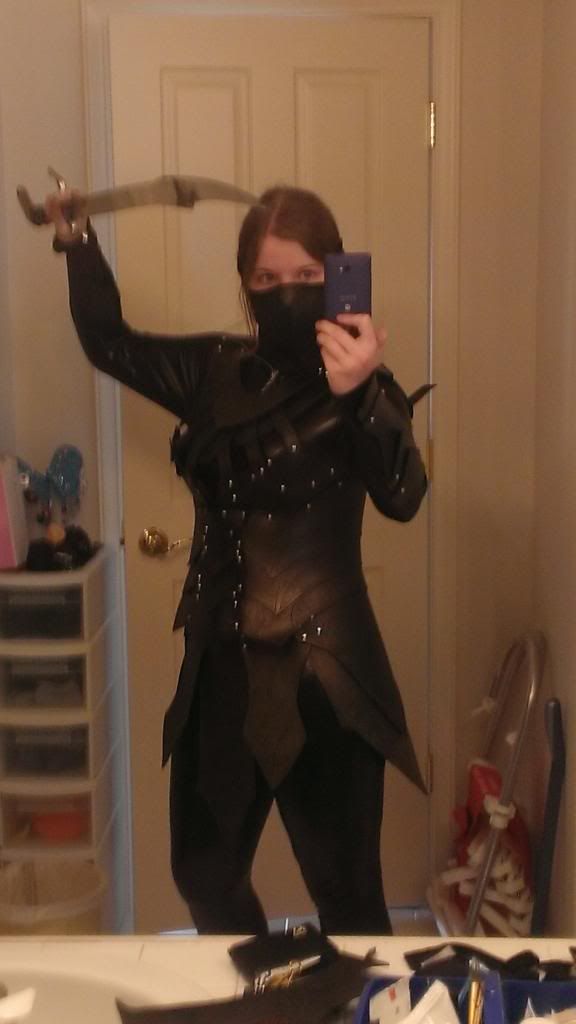 8-21-13
Found a picture of myself (finally). I was pretty unhappy with how it had turned out, and really wanted to redo it.
At somepoint since then…
I went over the lines with hot glue to make them more visible, but the costume is still lacking…something. And I plan to fix it up and make it more… canon this summer. I hope.